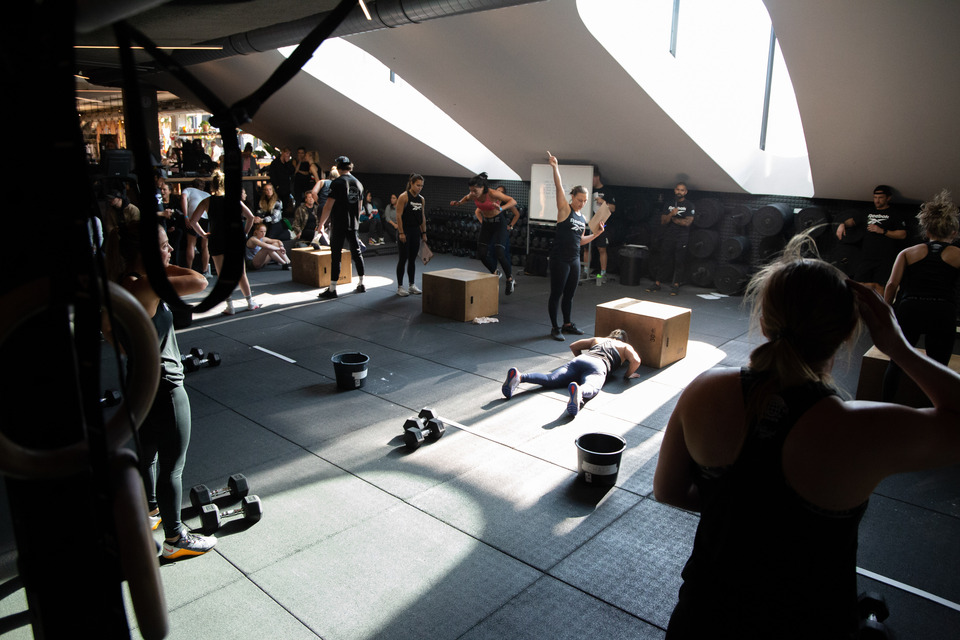 Vondelgym Games 2022
The CrossFit Vondelgym Games are back and bigger than ever! This year both Amsterdam and Rotterdam will host their own edition!
This buddy CrossFit competition is only open to our members. In order to participate you must fill out the registration form with your teammate.
The Qualifier workouts will be hosted in our Friday and Saturday CrossFit classes at all locations on the 9th & 10th as well as 16th & 17th of September.
There will be a third date on which you can make up a qualifier if you've missed one, date TBA. In Rotterdam we will provide extra opportunities to do the workouts within the week. You'll find more info on this at the gym, the closer we get to the qualifier. 
If you want to compete, you need to sign up for a class on BOTH of these weekends together with your buddy, there will be 2 separate workouts!
Scores will only be taken into account if you performed them in class, NOT outside of class!
After hosting the Qualifier workouts we will rank all the athletes. There will be separate leaderboards for Amsterdam and Rotterdam. The competition will have a male+male and a female+female division (if you don't identify as either that is not an issue, you can contact Niklas through the email address below).

Based on their ranking, teams will also be divided into different skill categories for the final event. We will base the programming of the final's workouts on the skill level of the athletes competing, therefore this event is accessible to everyone, no matter how good you are at CrossFit, we will make sure the final workouts are doable for you.
Finals Amsterdam
When: 15th & 16th of October
Where: Vondelgym Zuid
Who:
Places 1-15 in male and 1-10 in female division compete on Sunday
Places 16-30 in male and 11-20 in female division compete on Saturday
Last year we had enough capacity to accommodate all the female teams wanting to compete but had to cut out half the male teams, therefore we added an extra male heat on each day this year!
Finals Rotterdam
When: 16th of October
Where: Vondelgym Rotterdam
Who:
Places 1-20 in male and female division compete on Sunday
Every athlete competing in the finals will be asked to pay 15€ for participating in the event (not for
qualifiers).
More details about the Qualifier workouts will follow soon on instagram.
If you have any other questions regarding the event please reach out to crossfit@vondelgym.nl for Amsterdam or rotterdam@vondelgym.nl for Rotterdam.
See you on the competition floor!